AT CREATIVE HEIGHTS, WE COMBINE BEAUTIFUL DESIGN AND A UNIQUE DATA-DRIVEN MARKETING STRATEGY TO PROVIDE YOUR BUSINESS WITH THE ROI YOU NEED.
Our team of creatives has vast experience in building brands, creating content, and developing strategic marketing campaigns. Let us focus on your brand so you can focus on your business. Whether you are a new company needing to create your identity, or a more established company looking to outsource your marketing efforts, we can help.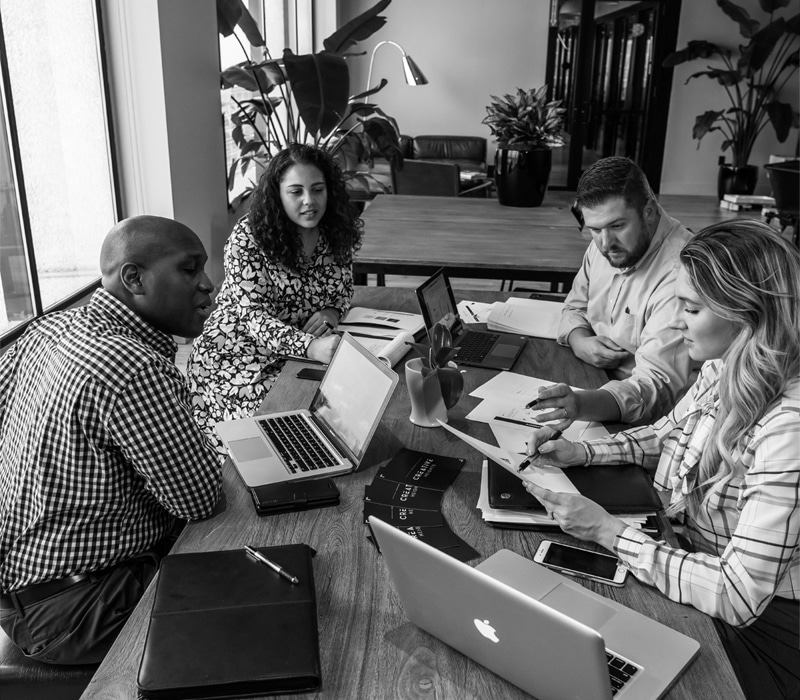 Good marketing is equal parts preparation and inspiration. We start by doing the necessary work, from one-on-one interviews to industry-wide research.
We combine that knowledge with our team of creative professionals to discover new ways to talk to customers about your product.
As a full-service agency, we're able to develop the best marketing strategy for your business and pull from our in-house resources to execute it.
---

THE CREATIVE HEIGHTS DIFFERENCE
Hate buzzwords, smokescreens, and black boxes? So do we. That's why everything we do has to stay true to our three core commitments:
---

QUALITY
Our team of amazing creatives produce outstanding content in everything we do. Whether it's design, written, or visual content, we take the time to learn about your business and so that we can create the highest quality content that enhances your brand.
---
---

TRANSPARENCY
Some agencies limit what they share with clients in an attempt to control expectations. We're fully transparent about what we're doing, as well as what works and what doesn't, so you can always make informed decisions.
---
--- FLEXIBILITY
Your marketing needs change as your business grows. We adapt our services to meet your current needs, so you're always getting the right level of marketing to help you meet your goals.
---
Contact us and let's tell your story together!
The Creative Heights team did an amazing job creating my logo and business cards. They were thorough, professional, and timely. Most importantly, though, they created a brand that I'm proud of and that represents my business very well.
PAUL MUELLER - EXCEL BUSINESS COACHING
1334 BRITTMOORE DRIVE, HOUSTON, TX 77043